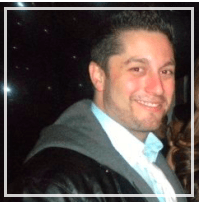 NICK CORDERO
Born and raised in Chantilly, Virginia, Nick has been working in his Father's restaurants since he was just a kid. As a seasoned veteran in both the kitchen and front of the house operations, Nick has the ability to oversee all aspects of the restaurant. At A-Town, he specializes in new menu concepts, events, and promotions. Nick also plays a role in managing Primetime Sports Bar & Grill, in Fairfax!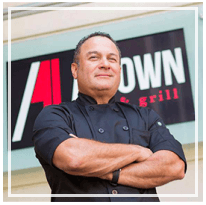 MIKE CORDERO
A 40-year veteran of the hospitality industry, Mike has always had the instinct and drive needed for the fast paced, ever-changing restaurant business. His restaurants have been featured in Washington Times, Washington Post, USA Today, Restaurant News, Restaurant Magazine, Restaurant Institute, Restaurant Hospitality Magazine and on CNN. Executive Chef Mike Cordero was quoted as being one of the new trendsetters in the Washington metropolitan area.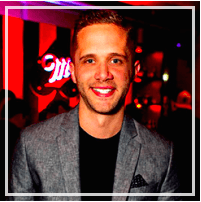 Scott Parker
Scott is from Somers Point, NJ, right outside of Atlantic City. He started working in restaurants when he was 14 as a dishwasher and continued up through the ranks. After graduating from James Madison University in 2005, Scott moved to the Arlington area and worked in software sales – all the while working at restaurants and bars at night and on weekends, in hopes of one day opening a place of his own. After years of moonlighting he approached Mike and Nick for advice on his desire to open up in Arlington, and A-Town was born.
Do you love interacting with people and have a passion for mixology or the culinary arts? A-Town Bar & Grill is always on the look out for talented bartenders, servers, and line cooks to join our team!
To apply, fill out the form below and a manager will contact you if we feel you'd be a fit for our team.
---